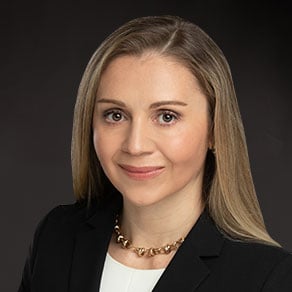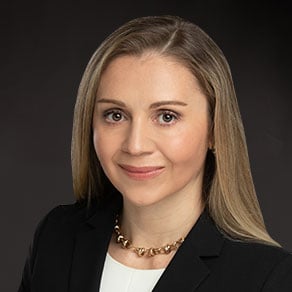 Ryann A. Marotta
Investment Practice Lead
Education
Master of Arts in International Business from the University of Florida
Bachelor of Science in Business Administration from the University of Florida
Credentials
CFA Charterholder
CFP Certificant
Expertise
Ryann Marotta, CFA, CFP® is a Senior Portfolio Manager for the Austin team, responsible for the oversight and implementation of sophisticated investment strategies on behalf of clients. In her role, Ryann focuses on developing relationships with clients to understand their unique financial situations, leveraging her deep expertise in markets and investments to deliver portfolio solutions that are in the best interests of clients and align with their core values and goals.
Experience
Ryann previously served as a Senior Wealth Manager at an Austin-based boutique wealth management firm. She also held positions with Wells Fargo and served as a Senior Vice President for Vested Finance, overseeing the finance and operations for an emerging education technology marketplace. Ryann has also been a featured speaker on markets and investments and contributing columnist for the Journal of Financial Planning.
Community Involvement
In addition to her role at Northern Trust, Ryann advocates for excellence, professionalism, and diversity in the investment industry through a variety of personal endeavors. Ryann is a recent Past President and current board member of the CFA Society Austin as well as Secretary for the CFA Societies Texas. Ryann is an active member of the Junior League of Austin where she has volunteered extensively on behalf of several local nonprofits.