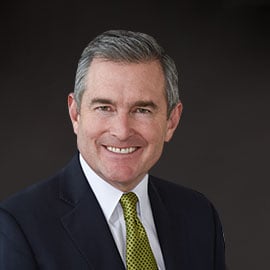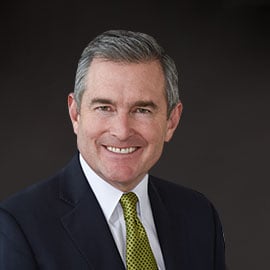 Dan Patterson
Senior Investment Officer
Joined Northern Trust
2012
Education
Juris Doctorate from Whittier College School of Law
Masters of Business Administration with honors from Northern Arizona University
Bachelors of Science in Business Administration with honors from Marshall University
Credentials
Member of the State Bar of Texas
Expertise
In Dan's role, he utilizes all available resources to design, construct and monitor custom investment portfolios based on a client's unique needs and circumstances. He takes great pride in developing meaningful relationships based on clear, straight-forward communication without industry jargon and investment buzz-words.
Experience
Prior to joining Northern Trust, Dan co-founded Starfish Partners, LLC, a fixed income hedge fund in Camarillo, CA. He was also a senior vice president and portfolio manager at Provident Investment Counsel, an institutional money manager in Pasadena, CA . While there, he co-managed fixed income and multi-asset portfolios and served as a member of the Asset Allocation Policy Committee. In addition, Dan worked for Bank of America where he managed a mutual fund, institutional portfolios and a large portion of the bank's defined benefit pension plan. He also spent five years as an institutional fixed income salesperson at several Wall Street investment banks.
Community Involvement
Dan previously served on the Advisory Board of the Dallas Institute of Humanities and Culture. He also previously served on the Advisory Board for the School of Management and Business at St. Edward's University.