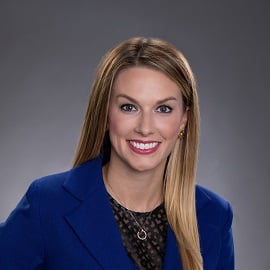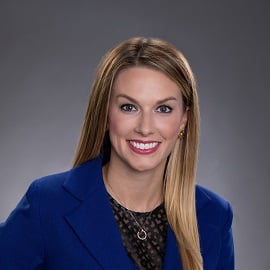 Ashley Sloan
Senior Wealth Strategist
Joined Northern Trust
2021
Education
Bachelor of Business Administration in Finance from Southern Methodist University
Member of Chi Omega
Credentials
Holds a series 7, 79, and 63 FINRA licenses
Expertise
As Senior Vice President and Senior Wealth Strategist at Northern Trust, Ashley serves as a trusted advisor to ultra-high-net-worth individuals and families. Ashley spends time learning about potential clients' life stories and goals, while complementing them with Northern Trust's unique capabilities. Additionally, she leads Houston's Elevating Women initiative. Elevating Women is about creating a community where women are working together to share their knowledge and experiences. The goal is to learn from each other as we navigate pivotal life moments and have fun while doing it.
Experience
Previously, Ashley was an Executive Director at JP Morgan Chase where she served the Middle Market Banking and Specialized Industries segments. Prior to joining Chase, she worked for nine years at regional banks including Cadence Bank and Amegy Bank, with a prominence in oilfield services and manufacturing companies.
Community Involvement
Ashley currently serves as the President of Young Professionals in Energy and has been a Board Member since 2011. She is also on the Board of the Tanglewood Garden Club and serves as a Spring Luncheon Chair. Ashley and her husband currently serve as the chairs of the St. John's School Annual Fund Committee. She is a sustaining member of The Junior League of Houston, Inc. and is currently on the Charity Ball Sustaining Underwriting Committee. She previously served on the Board of Directors, Investments Committee, and Nominating Committee of The Junior League of Houston, Inc. Ashley is a member of Daughters of the American Revolution, Tanglewood Garden Club, and St. John's School Parents Guild and its Annual Fund Quadrangle Club Committee.