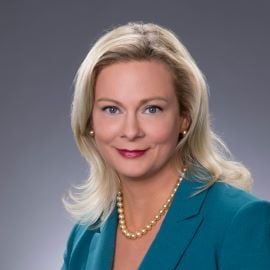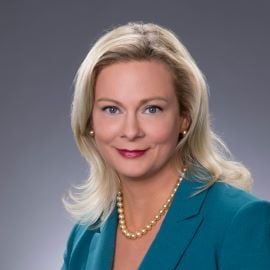 DaJuana Wilhelm
Senior Banking Advisor
Joined Northern Trust
2022
Education
Majored in Business Administration at University of St. Thomas
Bachelor of Business Administration in Finance at University of St. Thomas
Master of Business Administration in Finance at University of St. Thomas
Expertise
DaJuana Wilhelm is a Senior Vice President at Northern Trust. She serves as a Senior Banking Advisor on the Wealth Management team in Houston. As a Senior Banking Advisor, DaJuana manages ongoing relationships with key top tier individuals, corporate executives and corporate accounts by providing credit and capital market solutions in addition to a variety of services on a multi-functional team. DaJuana serves as the technical and industry expert to clients and partners on banking and lending, structuring and implementing complex loans and managing intricate credit relationships. DaJuana thrives on developing new business and broadening existing relationships.
Experience
DaJuana joined Northern Trust in 2022. Prior to joining Northern Trust, DaJuana was a successful Commercial Relationship Manager serving a portfolio of Private Bank, Commercial & Industrial, Commercial Real Estate and Public Finance Customers. Her primary focus there was identifying and closing business in both lending and treasury services while maintaining an advisory role to the client. DaJuana also co-owned, operated and sold a successful business while advancing her career at JPMorgan Chase in the Middle Market.
Community Involvement
DaJuana volunteers for a variety of causes in the greater Houston community. She is on the Board of Trustees and the Treasurer for The Shlenker School and is actively involved in several Veteran's organizations. She also participates in charitable bike rides both on the road and via her Peloton.