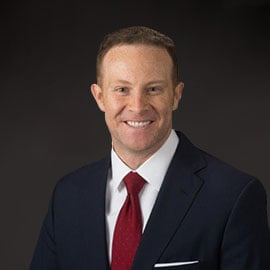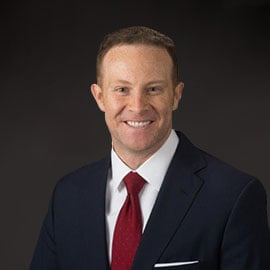 J. Adam Brennen
Senior Client Advisor
Joined Northern Trust
2016
Education
Adam has completed post graduate studies from the University Of Chicago Booth School Of Business
Rice University
and Cannon Financial Institute. He received his MBA from Texas Tech University and graduated Summa Cum Laude from Abilene Christian University with a degree in Finance where he was also a University Scholar.
Expertise
Adam is a Regional Director of Goals Driven Wealth Management and co-leads this effort in Texas as well as a Senior Client Advisor for The Northern Trust Company in Houston, Texas. As a Senior Client Advisor, Adam collaborates with wealthy individuals and their families in comprehensive wealth planning that includes "high touch" investment management, trust and asset servicing, and multi-generational advisory practices. His clients receive an unparalleled level of service along with a coordinated and multifaceted approach to the management of their wealth.
Experience
Prior to joining Northern Trust, Adam spent over 10 years working comprehensively with highly successful families in their wealth plans at Amegy Bank. He served as an advisor to provide guidance on topics that included tax strategies and planning, portfolio management, risk management and asset protection, charitable giving, estate planning and wealth transfer, family business planning, and business succession planning.
Community Involvement
Adam frequently lectures on financial topics at the University of Houston, The University of Texas Medical School, Baylor College of Medicine, and Abilene Christian University. He is a trustee with the Cy-Fair Educational Foundation and ACU advisory board member. He is also involved with organizations that work to provide financial literacy to underprivileged high schools in Houston, organizations focused on preventing and fighting human trafficking, and a leader with the West Houston Church of Christ.