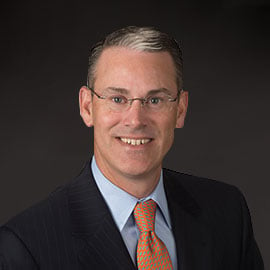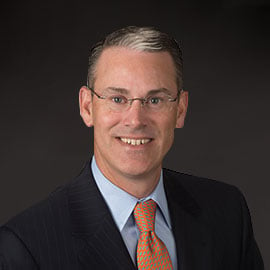 Michael B. McDuffie
Senior Vice President and Senior Investment Officer
Joined Northern Trust
2001
Education
Michael has a B.B.A. degree in Finance and Economics and an M.B.A. degree in Finance from Baylor University.
Credentials
Michael was recently nominated by his clients and recognized by Texas Monthly magazine as a "Five Star Advisor" in the field of investments and wealth management. He has earned the Chartered Financial Analyst (CFA) designation from the CFA Institute as well as the Certified Investment Management Analyst (CIMA®) designation from the Investment Management Consultants Association (IMCA). He has completed the rigorous Certified Private Wealth Advisor (CPWA®) program at The University of Chicago's Booth School of Business.
Expertise
In his role as Senior Investment Officer, he leads the investment practice for the Houston market. He is a member of the Northern Trust Investment Policy Committee which determines asset allocation policy for clients globally. In addition, he manages investment portfolios for wealthy families by developing and implementing customized investment strategies and asset allocation policies.
Experience
Michael B. McDuffie, CFA, CPWA®, CIMA® is a Senior Vice President at The Northern Trust Company and has nearly 25 years of experience in finance and investments. Prior to joining Northern Trust in 2001, Michael managed private client investment portfolios for a major financial institution in Houston. Previously, he was a senior consultant for an institutional investment consulting firm in Dallas where he designed asset allocation policies and structured investment portfolios for pension plans, endowments and foundations.
Community Involvement
Michael is an active member of the CFA Institute, the Investment Management Consultants Association, the Houston Society of Financial Analysts, the Baylor Business Network Advisory Board, Spring Branch Memorial Sports Association, Houston Aphasia Recovery Center, a volunteer for Junior Achievement of Southeast Texas, and a former member of the board of directors for both the Center for Hearing and Speech and the National Stuttering Association.