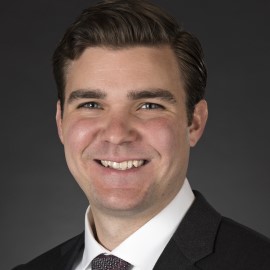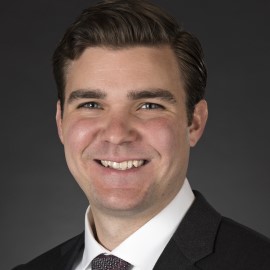 Sam Goodpasture
Senior Portfolio Advisor
Joined Northern Trust
2013
Education
Bachelor of Arts in Economics, Indiana University
Expertise
In his role has a Senior Portfolio Advisor, Sam develops, recommends, and implements customized investment portfolios for individual investors and families, trust relationships, and endowment clients that are tailored to their unique financial goals and are optimized to reflect Northern Trust's outlook for the economy and markets. Sam has expertise in investment management, financial planning, financial education, wealth transfer, philanthropy, and tax management. He has more than 13 years of experience in financial services.
Experience
Prior to joining Northern Trust in 2013, Sam worked with high-net-worth investors at JP Morgan Chase and Merrill Lynch.
Community Involvement
Sam has served on Northern Trust's United Way Leadership Committee which plans, coordinates, and executes Northern Trust's annual corporate campaign to benefit the United Way. He has also volunteered with the Tax Assistance Program, aiding low-income individuals in the completion and filing of their tax returns.