This office is temporarily available by appointment only. Please call the office or your relationship manager to arrange an appointment on a Tuesday or Friday from 10:00a.m.-2:00p.m. Every effort will be made to serve individuals at high risk between the hours of 10:00a.m.–12:00p.m. For assistance with managing your accounts during business hours, please call 866-876-9944 or log in to Private Passport
Northern Trust Key Biscayne
Closed Today
10:00 AM
-
2:00 PM
Closed Today
Closed Today
10:00 AM
-
2:00 PM
Closed Today
Closed Today
Lobby Banking Hours
Day of the Week
Hours
Mon
Closed
Tue

10:00 AM

-

2:00 PM

Wed
Closed
Thu
Closed
Fri

10:00 AM

-

2:00 PM

Sat
Closed
Sun
Closed
Business Hours
Day of the Week
Hours
Mon
Closed
Tue

10:00 AM

-

2:00 PM

Wed
Closed
Thu
Closed
Fri

10:00 AM

-

2:00 PM

Sat
Closed
Sun
Closed
Business Specialties
Asset servicing, fund administration, global custody and depositary

Banking and fiduciary

Investment management and advisory

Regulatory, risk, analytics and performance solutions

Wealth planning, wealth management and trust and estate
About Northern Trust Key Biscayne
Northern Trust offers holistic wealth management services for individuals and families, privately held businesses, family offices, and foundations and endowments. Drawing from over 130 years of experience and serving over 25% of the Forbes 400 Wealthiest Americans, our advisors bring unrivaled insight into the complexities of managing wealth. Our firm is recognized for innovative technology, service excellence and depth of expertise across all aspects of financial planning, including wealth transfer, banking, insurance, investments, tax management, philanthropy, family communication and more. Our advisors are backed by the Northern Trust Institute, a research center established to develop insights that are grounded in real-word outcomes and specialized expertise. More than 175 experts collaborate to analyze behavioral patterns, identify the most effective client strategies and curate advice around important life moments.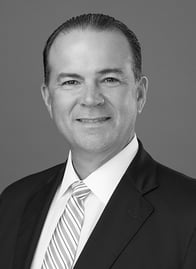 Alexander P. Adams
Senior Market Executive of Miami-Dade County
ATMs*
Northern Trust

24/7

On the outside of the office entrance.
Allpoint - Surcharge Free**
MoneyPass - Surcharge Free
Visa – Worldwide Locations
*Account transaction fees apply.

**Some Allpoint ATMs may still display a surcharge screen during your Allpoint ATM transaction. If that happens, simply select "Yes" to accept the surcharge and proceed with your withdrawal. You will not be charged the ATM operator surcharge fee, no fee will be posted on your ATM receipt and a fee will not be deducted from your account.